CHANNELS & ANGLES :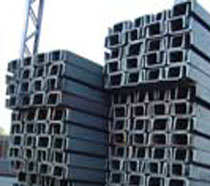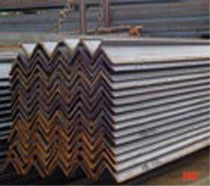 SS Channel
Stainless Steel U Channel
Offered various shapes, lengths and sizes stainless steel channel is one of our most popular products.Also known as roll formed metal, these channels are widely used in industries of construction, transportation, appliances and many others.Their main application is to provide support to the structure.Salient features of our stainless steel channel include sturdy structure,easy lubrication and free from rust. The product can be customized as per the specific requirements of our clients.

Specifications :
ASTM / ASME SA 240 GR. TP 304 , 304L , 304H, 309S , 309H , 310S, 310H , 316 , 316L, 316H , 316Ti , 317L , 321 , 321H , 347 , 347 H , 409, 410S, 420, 430, 904L.
MS Chanels
M.S.IS 2062
75X40
100X50
125X65
150X75
200X75
250X80
300X90
400X100
150X150X10
150X150X12
150X150X16
150X150X20
Stainless Steel Angle
Easy to lubricate, L-angle offered by us are used to provide safety in societies and lifts.These are mainly used in construction industries as well as in shopping malls and households.Use of high grade stainless steel in its manufacture, ensures that they are completely rust free and of optimal quality.We also have the ability to customize these L-angles as per the definite demands of our clients.
Stainless Steel Angle
Specification: 202, 304, 304L, 321, 316, 316L, 310
Mild Steel Angle
Specification: IS - 2062
20X20X3
25X25X3
25X25X5
31X31X3
35X35X5
37X37X3
40X40X3
40X40X5
40X40X6
50X50X5
50X50X6
60X60X6
65X65X6
65X65X8
65X65X10
75X75X6
75X75X8
75X75X10
80X80X8
90X90X6
90X90X8
90X90X10
100X100X6
100X100X8
100X100X10
100X100X12
110X110X12
130X130X10